Following the release of the financial report on February 3, 2022, the stock price of Meta (formerly Facebook) collapsed. On February 3, it plunged by about 26% overnight, and its market value evaporated by $200 billion. Meta, which is investing billions in Metaverse, is facing unprecedented doubts.
This is not the only negative coverage of meta. In early February, Diem (formerly Libra), a blockchain-based stablecoin project proposed by Meta, announced that it would be acquired by Silvergate Capital Corporation. Libra, which once made the global regulators fidgety and was highly expected by Facebook, is now going to be sold.
It means that Mark Zuckerberg, who wants to win global digital payment through Libra, has failed. However, the people with the same goal are not only Zuck Junior but also Jack Dorsey, the CEO of another company that has just changed its name.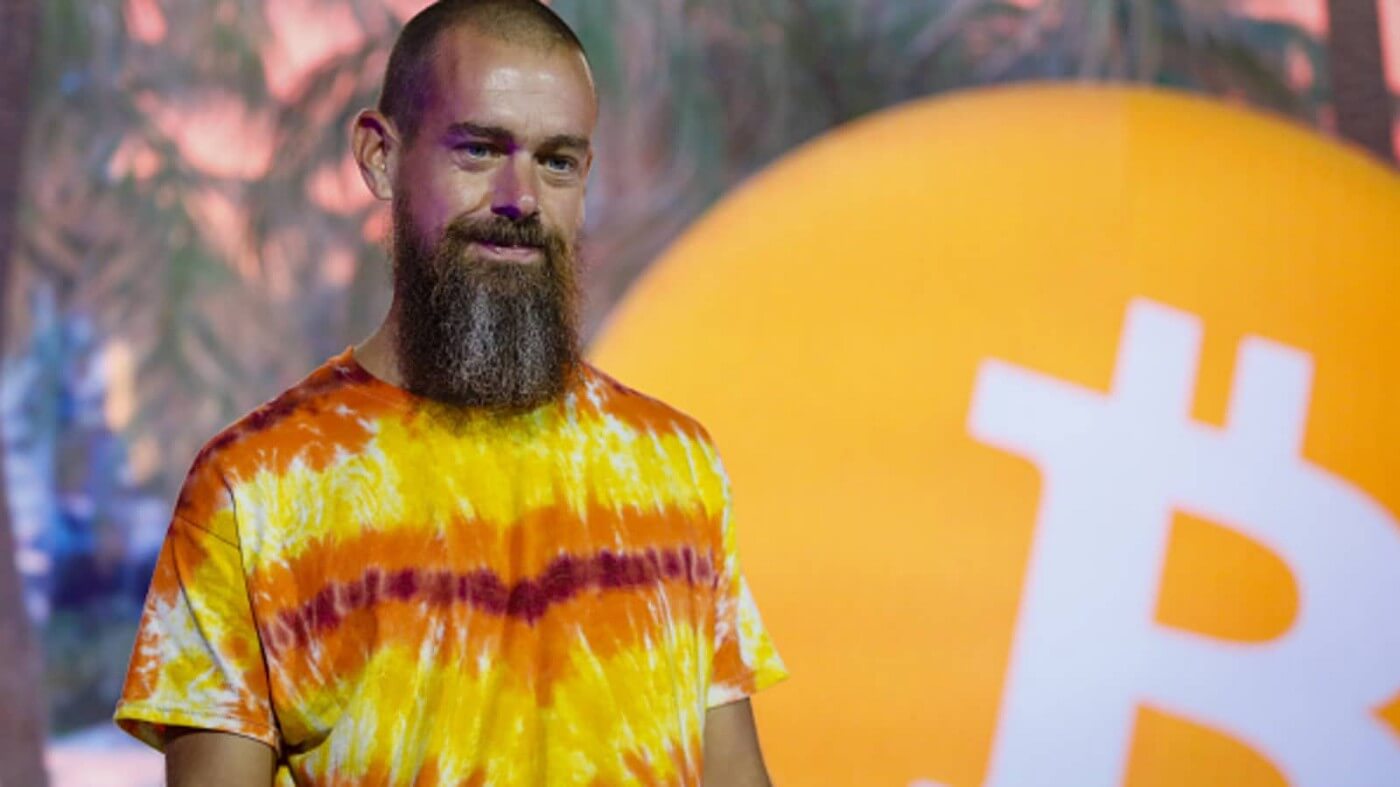 Jack Dorsey, the former founder of Twitter, has resigned from the position of Twitter CEO by the end of November 2021. In addition to Twitter, Jack Dorsey is also the co-founder of another US-listed company, Square, the second largest mobile payment company in North America.
In 2009, when online payment was in its early stage and was not popular yet, Square was established to provide convenient payment solutions for small and medium-sized retailers. It has been continuously growing its business into a digital payment giant with a market value of more than $100 billion.
On December 1, 2021, Square announced that it would change its company name to Block. In consideration of Jack Dorsey's deep affection for Bitcoin, square's move made people assume that is Square going all-in on Blockchain?
If taking a look into Square's business structure, it is fair to say that Square's ultimate goal is to become the only payment tycoon by finding a way to bridge fiat money ( A currency established as money by government regulation or law ) and encrypted finance.
Plan Ahead in the Crypto World​
What's behind the sudden name change from Square to Block?
It might have something to do with Block's business composition, which currently consists of five subsidiaries: Square, Cash App, Spiral, TIDAL, and TBD54566975.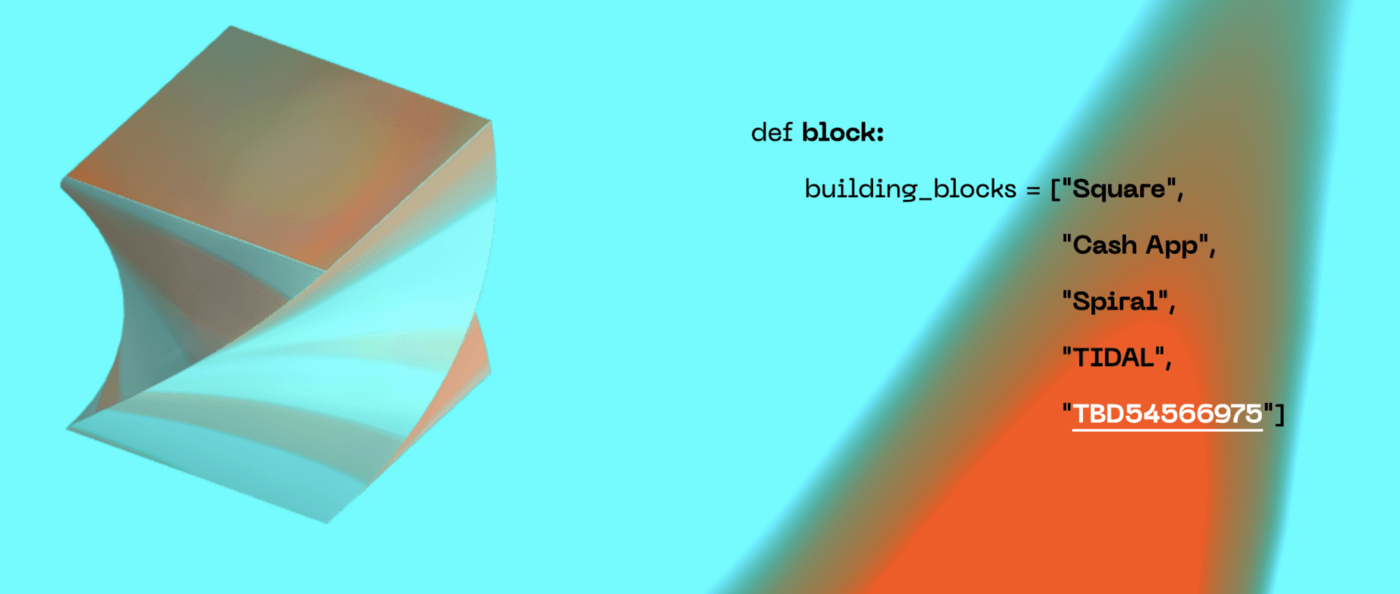 The top reason for changing the name is to distinguish the brand image of the parent company and the subsidiaries. Jack Dorsey, co-founder, and CEO of Square said, "We have established the Square brand for our seller business, and that's where it belongs. Block is a new name, but our purpose of economic empowerment remains unchanged. No matter how it grows or changes, we will continue to build tools to increase people's opportunities to develop their economy."
Although Jack Dorsey himself did not connect Square with the cryptocurrency industry, Square's new move has explained it.
In the summer of 2021, Square started a new business unit called TBD, a planned decentralized bitcoin exchange project, to establish a ubiquitous channel between fiat currency finance and crypto finance, in a system that does not require centralized intermediaries and trusted agents to make crypto assets and decentralized financial services more accessible. A Bitcoin hardware wallet and a Bitcoin mining system are in the preparatory stage in this business unit.
In addition to TBD business, Spiral, formerly named Square Crypto, is also another important business unit of crypto. On its official website, Spiral openly stated that Bitcoin is not just an investment, but the best currency. Spiral creates and funds open-source projects aimed at making Bitcoin the currency of choice on Earth.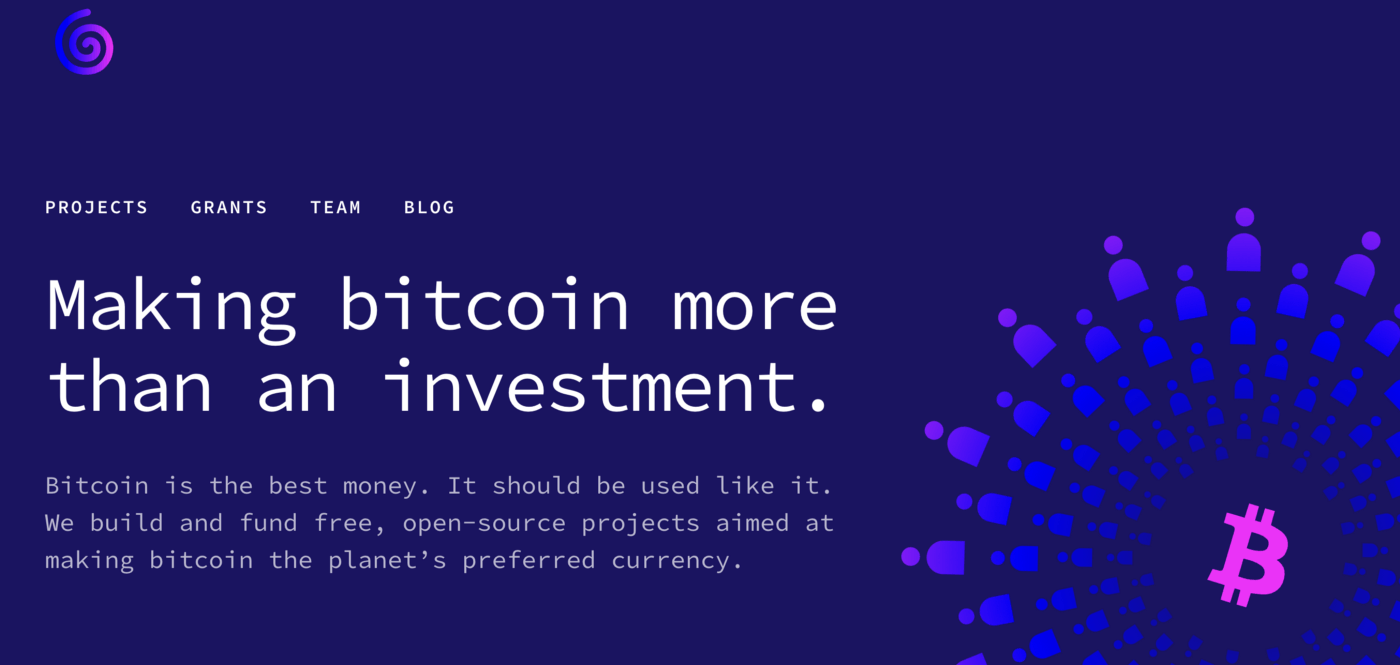 Before changing its name, Square had already been active in the crypto world. In 2018, Square's payment APP CashApp announced that it will allow users in 50 U.S. states to trade bitcoin. In 2019, it made its Bitcoin deposit feature available for some beta users.
While building a platform for Bitcoin transactions, Square itself also invested in bitcoin. In 2020 Q4 and 2021 Q1, Square invested $50 million and $170 million in Bitcoin respectively, and by the third quarter of 2021. But the price of bitcoin has once plummeted, possibly leading to a great loss.
But short-term Investment fluctuation can't dampen Dorsey's unwavering enthusiasm for Bitcoin. Since 2017, Dorsey has been a public Bitcoin supporter and preacher, with the words "Bitcoin" in the profile of his Twitter account, and he has vigorously promoted the development of the Bitcoin Lightning Network.
In the competitive and packed crypto world where Binance, Coinbase, FTX, and other platforms have grown into Bitcoin trading giants, why does this digital payment player still want to get a share of the pie? RockFlow believes the reason is inseparable from the advantages of Block's payment network that it has built for the fiat currency financial system.
Get Through the Fiat Currency Payment System​
Although the new crypto business is vigorously advancing, Block, as a listed company, its major profit source is still the traditional payment business: fiat currency.
In the empire of fiat currency finance, Block is a solution provider for both businesses (Seller) and consumers (CashApp).
Among them, the service provided from the Seller ecosystem to Business-side small and medium-sized merchants initially started from the payment system of micro and small merchants.
In 2009, the payment system used by American merchants was not convenient though. Square's Seller system is to provide a convenient POS payment service for small and medium-sized sellers who cannot afford to pay with credit cards of major banks Square's first product, the Square Card Reader, is priced at $10 and it enables the businesses to connect phones and tablets via a headphone jack, allowing them to easily accept card payments in-store without a traditional POS machine.
After opening up the market of small businesses, Square established an open, transparent and stable price system in 2011: 2.75% of the commission fee for each credit card transaction, and 3.5% + 0.15 USD commission fee for each card-free transaction. And in the same year, it launched Square Wallet to enter the field of personal finance.
In the field of personal payment, there is no shorter way of marketing than to cooperate with giants of consumer products. Square is well aware of this and has successively accepted strategic investment from Visa and reached in-depth cooperation with Apple. Square's card reader has then entered the Apple Store, making it easier for users to purchase and greatly enhancing its credibility. In August 2012, Square and coffee retailer giant Starbucks formed a partnership. Starbucks CEO Howard Schultz joined Square's board of directors and agreed to use Square exclusively to process credit card payments in its 7,000 stores.
Currently, Square's Business-side service has established a complete ecosystem comprising commercial loans, investment, other *financial services* and software subscription services such as hardware sales, order management, payroll distribution, online booking, and employee management integrated into its four types of Square POS machines: card reader, terminal, base, all-in-one POS machine. Because of the low-cost and low latency transaction and increasing additional services, it has won the small and medium-sized merchants in North America and at the same time attracted some large merchants.
According to Block's Q3 financial report in 2021, the gross profit of the Seller system was 606 million US dollars, showing an increase of 48% year-to-year, accounting for 58% of the total profit of 1.13 billion US dollars.
After stabilizing the B to B market, Square began to expand its empire to the Consumer side (B to C). CashApp was thus coming out, providing one-stop financial services for ordinary consumers, such as instant transactions, savings, loans, investment, and so on.
With Square's popularity and trust among small and medium-sized businesses in the early years, these business people became the first users of CashApp. To cater to these loyal business users, they offered discounts and sales promotions, and these campaigns turned out successful, driving a lot of conversion of potential offline traffic to CashApp.
To increase stickiness and provide value-added services, based on offering installment payment, the company added the feature of instant credit and launched the investment option in bitcoin and stocks on Cashapp in 2017 and 2019 respectively.
According to the Q3 financial report in 2021, the revenue of the CashApp system was $2.39 billion, and its gross profit was $512 million, accounting for 45% of the total profit.
Jack Dorsey: The "Bridge" Builder​
Square has established a complete payment network in the world of fiat currency finance. However, speaking of introducing crypto and connecting the two financial worlds, Jack Dorsey, the "bridge builder", is the one that should be credited.
Jack Dorsey, the co-founder of Twitter & Square, a loyal supporter of bitcoin, veteran yoga enthusiast, and licensed massage therapist, once dabbled in fashion design.
The vision of Jack Dorsey, according to himself, is to empower more people to enjoy financial services in Square. In his opinion, the realization of this goal is difficult to achieve only by relying on the existing fiat currency system.
Square's new business TBD is described in this way. Most people are still receiving wages buying goods and services in fiat. Taxes must be paid in fiat currency. When most of us still live in a world of fiat currency, how can we unleash the potential of bitcoin and decentralized financial infrastructure? To make it come true, Square believes they need to firstly bridge fiat money and cryptocurrencies to increase the accessibility and utility of crypto assets.
To build a completely decentralized payment ecosystem, it needs to provide its users with all the relative financial services including savings, deposits, and investment, as well as tools to operate its companies. For now, Square already had both Business-side and Consumer-side payment networks, and the decentralized exchange is still in secret preparations.
However, this wild and incomparably bold idea is not easy to achieve. Previously, Facebook tried to realize its dream of global payment based on its global social network, but it was jointly castrated by the regulators of various countries.
Now Jack Dorsey is quietly developing his decentralized financial system. But maybe when this financial ecosystem is too big to be ignored, he might encounter the regulators from the traditional fiat currency system. At that time, it remains unknown whether Jack Dorsey's dream will come true.