In 2017, Sea went public on the New York Stock Exchange. After that, its stock price rose from $16 to $310, increasing 18 times. The market value of $170 billion surpassed Pinduoduo. Sea's business model is more like a combination of Tencent + Pinduoduo + Ant Financial, mainly consisting of three major businesses including Garena (Game), Shopee (E-commerce), and SeaMoney (Payment). It also expanded its businesses to ShopeeFood (Takeout) and Sea Capital (Investment). The infinite possibilities brought by Shopee are the foundation for investors' recognition of Sea. There is even a saying that "80% of Sea's stock price is supported by Shopee." A successful third-party e-commerce platform needs to connect a supply chain (including merchants, commodities, and logistics) and lots of customers that fit its market positioning, and at the same time enlarge the scale of the bilateral market to stimulate huge business energy. The development path of third-party e-commerce platforms in Asia can be roughly divided into three models: the Easy mode in the early stage of Internet development, the Hard mode in the late stage of the e-commerce boom, and the intermediate mode in which competition has not yet heated up. The representative players of these three modes are Taobao, Pinduoduo, and Sea.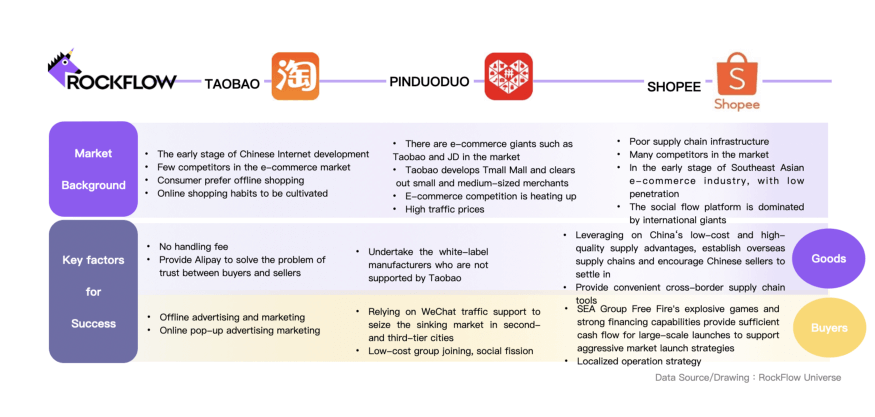 Easy mode: Taobao​
The origin of Chinese e-commerce can be traced back to 19 years ago. In 2003, the world had just experienced the bursting of the dot-com bubble in the late 1990s. There were doubts about tech companies, and e-commerce was still in its infancy. A major event that happened that year was SARS. The suspension of offline life made many people start shopping online. Against such a complicated background, Alibaba established Taobao in May 2003. At that time, Taobao already had a strong competitor in China's C2C market-eBay. To seize the heart of users, eBay bought out e-commerce advertisements on sites such as Sina, Sohu, and Netease, and signed an exclusive agreement. For seven months, Taobao was unable to promote itself in the mainstream media channels at the time. Since online channels were occupied, Taobao started a massive promotion offline. At the time, Taobao's orange logo could be seen on public transportation across the country. Taobao also took a different approach to online channels, choosing small sites that were not used by eBay (that is, pop-up ads in the PC era), which unexpectedly delivered excellent results. At the same time, Taobao was also very good at attracting sellers. Different from eBay's model that requires login and transaction service fees, Taobao's services for sellers were completely free. Meanwhile, to solve the issue of trust in the transaction, Taobao launched the secure transaction function (the predecessor of Alipay) and WangWang (Alitalk), which not only guaranteed the mutual trust and transaction security between the buyer and the seller but also gave buyers and sellers the convenience of instant communication. Taobao's market share gradually increased. By the third quarter of 2005, Taobao accounted for 57% of China's C2C market, ranking first. Since then, Taobao has become the front runner.
Hard mode: Pinduoduo​
If Taobao had it easy in its e-commerce development, Pinduoduo definitely had it rough. By 2015, the Chinese e-commerce market was already very crowded. Taobao and T-mall occupied both C2C and B2C markets. The branding of JD's electronic products was deeply rooted in the hearts of consumers. The market was saturated, and the marketing fee was expensive. The domestic e-commerce track of all categories was heavily blocked. But Pinduoduo still managed to achieve a miracle, cracking the social + e-commerce problem that Alibaba and JD could not solve. Pinduoduo was established in September 2015 and is a social e-commerce platform. In such a crowded market environment, Pinduoduo needed to solve two major pain points: low-cost supply and a large number of users. At the time, it is necessary to mention the actions taken by Taobao and JD to crack down on counterfeit goods in 2015. According to data from the Chinese State Administration for Industry and Commerce, the rate of Taobao genuine products was only 37%. To alleviate public opinion, Taobao shut down 180,000 and 240,000 stores in 2016 and 2017. In the meantime, JD stopped providing C2C services at the end of 2015 because it was unable to eliminate the issue of counterfeit goods under the business model. In the process of Taobao and JD's crackdown on counterfeit goods, Pinduoduo naturally welcomed a large number of low-end, white-label manufacturers. The prices of these suppliers' products were lower than Taobao and JD, which catered to Pinduoduo's low-price group marketing strategy.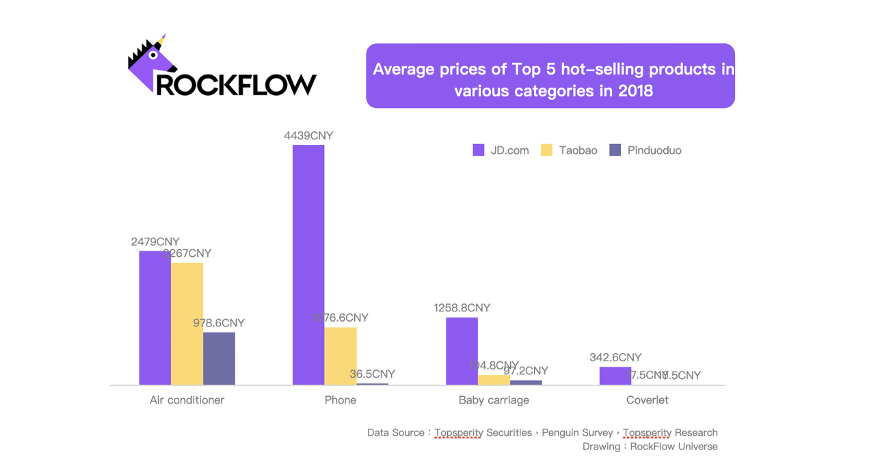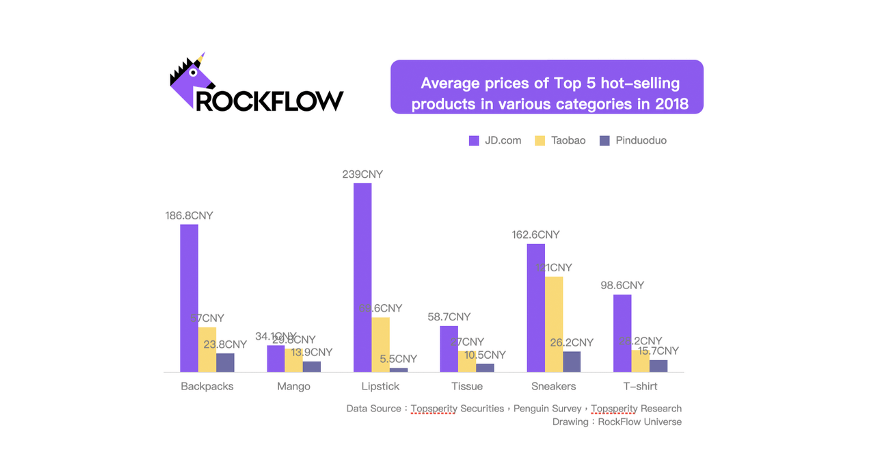 On the user side, the marketing price of the e-commerce market was extremely high at the time. However, Pinduoduo got another great strategy, and that was WeChat support. Pinduoduo's Social Marketing strategy perfectly fits the social attributes of WeChat. Under the influence of social fission, the more sharing, the more profit, and the social relationship chain became the soil in which it blossomed.
Intermediate mode: Shopee​
Sea, which established its e-commerce business Shopee in 2015, was directly facing fierce competition from Alibaba-supported Lazada and Indonesian local e-commerce company Tokopedia. There are also two major issues in front of Shopee, the supply of goods and consumers. 2018 was an important turning point for Shopee's development. In March 2018, Alibaba, which had acquired Lazada, began its transformation. The former Ant Financial CEO Peng Lei took over as Lazada's CEO, leading hundreds of former Alibaba mid-tier managers to Lazada. Under the turbulence of product upgrades and personnel adjustments, the Indonesian market promotion and operation of Lazada came to a standstill. Shopee took the opportunity. There almost weren't local factories in Indonesia then, but there was a group of Chinese wholesalers from the mainland. They had huge warehouses and stocked large amounts of goods that could be sold on the platform. Different from Lazada's strategy of focusing on branding upgrades and introducing international brands at the time, Shopee adopted a fully localized strategy, staying within Indonesia 80% of the time. With the efforts, Shopee won over these wholesalers to join the online platform and obtained an ample supply of low-priced products in the early stage. Logistics was another pain point for the Southeast Asian e-commerce business. The local supply chain was not well developed, and the geographical environment was extremely complex. To solve the issue of commodity supply in the long-term, Shopee shifted its attention to the well-oiled machine of manufacturing in China.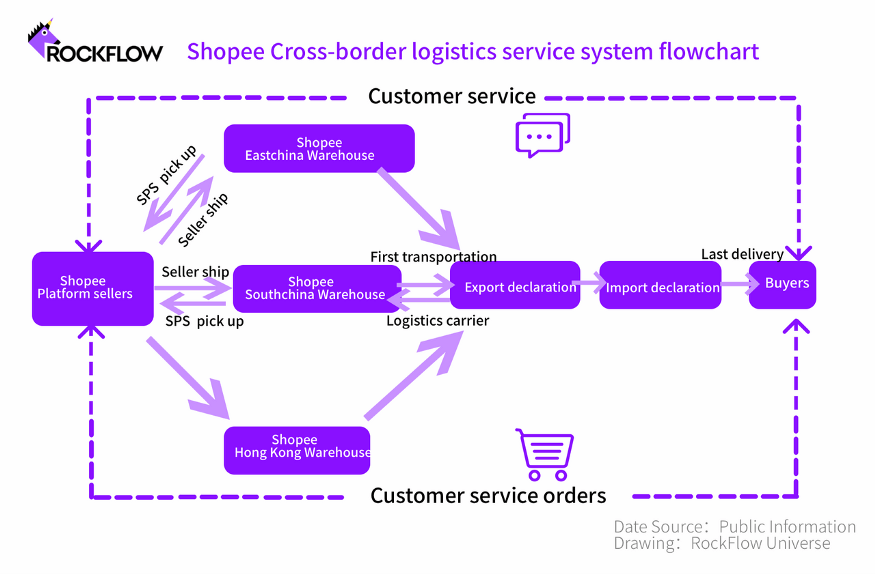 To solve the pain points in Chinese merchants' transnational transportation, Shopee simply established its own logistics company SPS (Shopee Logistics Services), which specializes in overseas logistics and simplifies the delivery process for Chinese merchants. Sellers can first send the goods to Shanghai, Yiwu, Quanzhou, Shenzhen, Hong Kong, and other transshipment warehouses, and then from there to the local market to complete the delivery process. In core areas such as Guangdong, Jiangsu, and Zhejiang, Shopee even provides door-to-door pickup services, making shipping as simple as receiving. Driven by benefits and convenience, lots of Chinese merchants began to flood into Shopee. On the user side, Shopee's strategy is simple and crude: low prices, subsidies, and free shipping. Shopee's product pricing strategy is suitable for Southeast Asian consumers who are concerned about the prices. It uses centralized shipping to reduce costs for cross-border transportation. In addition, with strong subsidies, consumers pay lower prices. In addition to low-price promotions, Shopee is also very successful in celebrity endorsements. In 2018, Shopee signed the Korean idol group BLACKPINK as the regional brand spokesperson. BLACKPINK performed Shopee's original commercial song DDU-DU DDU-DU, which received 500 million views on YouTube.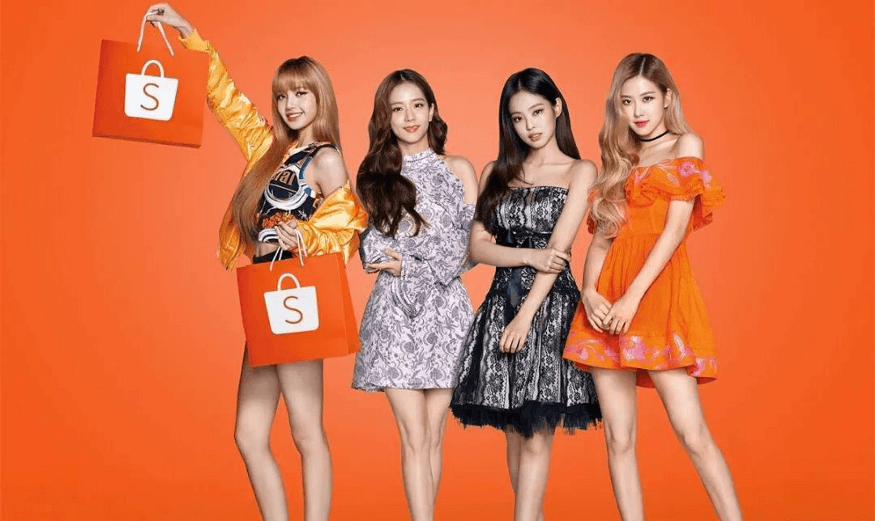 BLACKPINK, Shopee's Spokesperson
Under the cash-burn marketing strategy, lots of users got a large number of low-priced products. Starting from Q2 of 2018, Shopee's revenue soared, with a growth rate of over 400%. By Q1 of 2019, Shopee's annual downloads, monthly active users, and user retention all rose to the top in Southeast Asia. Looking at the success of Taobao, Pinduoduo, and Shopee, all three of them used all resources to solve the two major pain points of mass product supply and consumers at the same time. Since Taobao had eaten up the early dividends in the market, and Pinduoduo had been relying on marketing innovation and WeChat social support in China where the supply chain was mature, Shopee cleverly applied the advantages in China's supply chain while firmly using its capital to pull up the bilateral market. Enter the market in a way that was difficult for competitors to stop, and scale up at an extremely fast speed. Of course, this strategy is inseparable from the support of the company's cash cow (Garena) and Sea's strong financing capabilities in the secondary market.